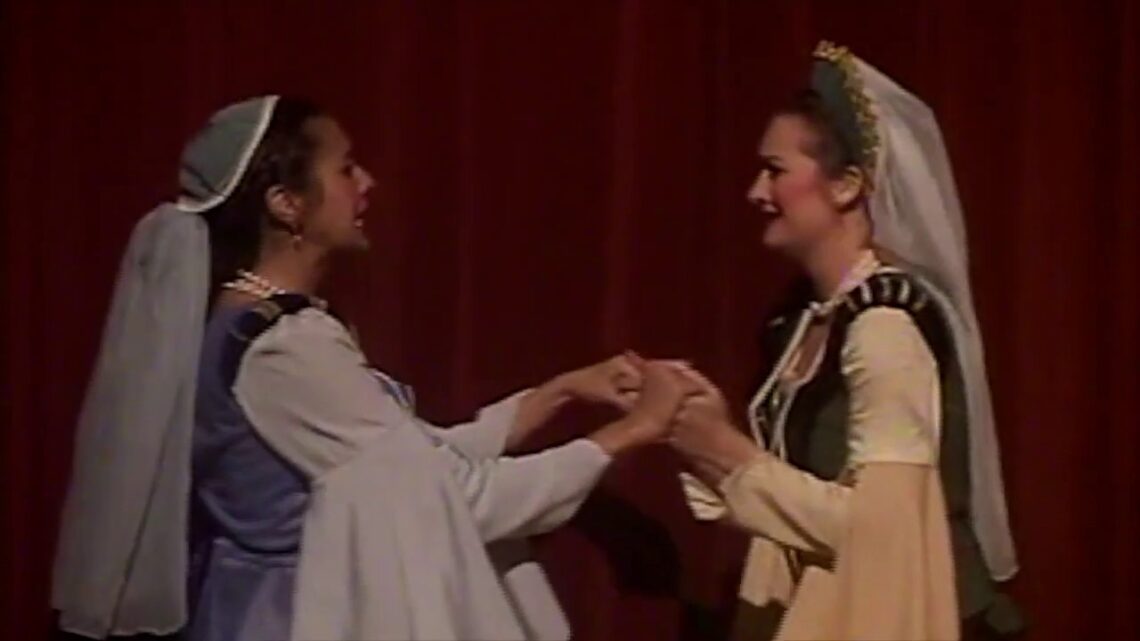 Aveva na gallina capelluta
Today's #WeeklyWednesday is another duet with my adopted sister, Renee Ulloa-McDonald ? This video is from a musical pre-show I designed for Coronado Playhouse's production of Shakespeare's "Much Ado About Nothing" and this piece is probably my favorite of our duets!
"Aveva na gallina capelluta" was composed by Antonio Scandello (1517-1580). I was first exposed to this (and many other early and Renaissance pieces I've come to love) while living in Naples, Italy, and singing with an a capella choir (check out their lovely performance of this piece here). That's another experience I'm so grateful for, and from which I have many happy memories ?
"Much Ado About Nothing" was the first Shakespeare production I sound designed (I had not yet attempted composing my own music for Shakespeare's lyrics!), and for the pre-show, transitional music, and dances, I used only music that had already been composed by Shakespeare's era. If you'd like to see more of my Shakespeare work, check out this playlist:
Thanks to John Pauter for the archival footage from the show – and especially to the team at the Coronado Playhouse for giving me this opportunity! I learned a lot from my work on that show and really enjoyed being part of it ?I'm also grateful for the recognition of my work in the form of CPH Blue Ribbon and San Diego ACT Aubrey Awards (for sound design, musical direction, and acting [Ursula/Balthasar])!
I'm most grateful for the dear friendships I made from that show with my "By'r Lady" castmates: Margaret, Hero, and Beatrice ?
I hope you enjoy our rendition of this piece, and thank you, as always, for watching!
#AshleyWagnerArts