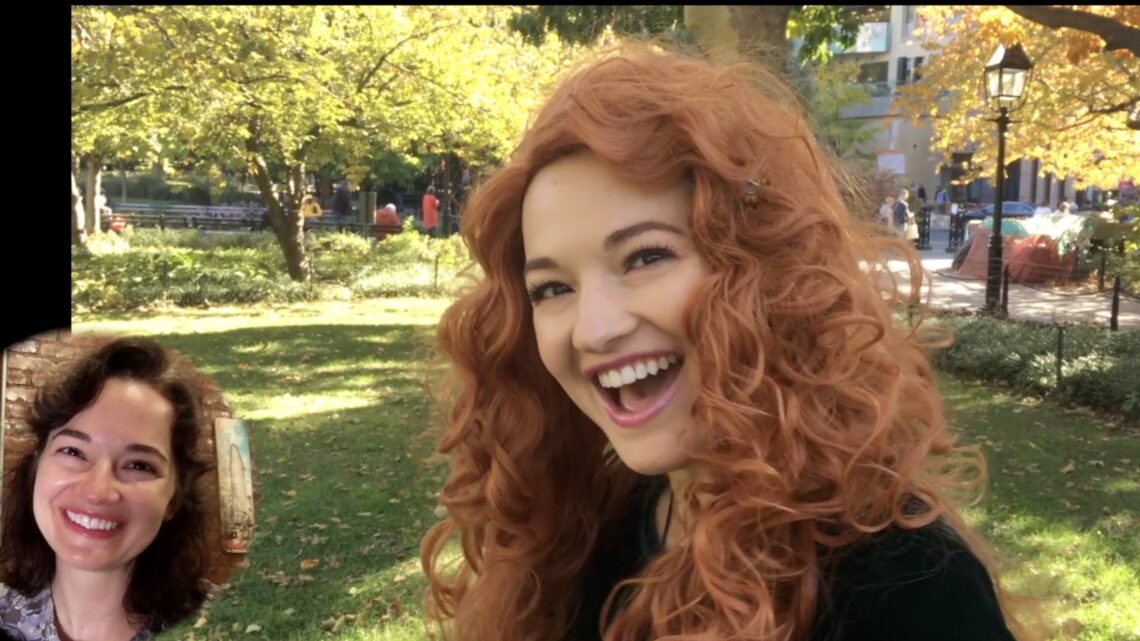 "Touch the Sky" (Merida from Brave)
Hey, friends! For today's Halloween-themed #WeeklyWednesday, I hope you'll check out last year's "Touch the Sky" video! It was really fun to make!
Last year was a particularly fun Halloween for me, as I think it's the first year I've ever purchased a costume (rather than cobbling something together last minute) 😉 I thoroughly enjoyed being Merida, and NYC was absolutely gorgeous – weather, festivities, company…
During lunch in the park, we decided to film a little bit, including the first verse of "Touch the Sky" – and I managed to record and edit the rest at home before and after the Greenwich Village Parade (fun/crazy!).
I hope you enjoy this bit from Disney/Pixar's "Brave" and Washington Square Park! The accompaniment I used is from Real Karaoke World, and you can find the track here. Thanks to them for making such a beautiful accompaniment!
And thanks to you, as always, for watching and supporting my work! This actually marks the 3-year anniversary of my #WeeklyWednesday YouTube videos! ? 
#AshleyWagnerArts