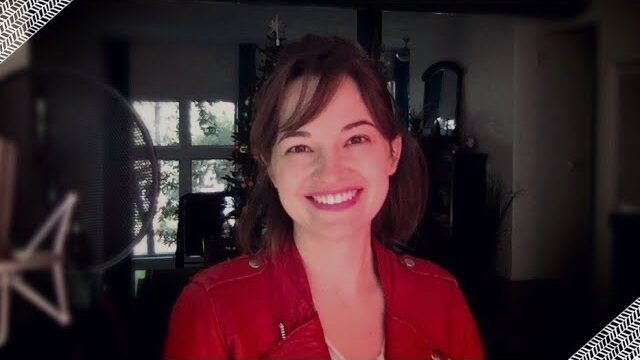 I would love to have the privilege of assisting you on your musical journey! Whether you're an aspiring performer, beginner of any age, or someone building on previous training, I would love to help you grow as an artist.
I offer lessons from my music studio near Julian, CA, as well as by Zoom.
Study with me!
Current Pricing
Single private lesson or coaching:
$60 per hour
$30 per 30 minutes
SAVE $$ by booking a package:
Four-session special for students taking weekly lessons: $200 ($50/hour).
---
I believe the arts should be accessible to all.
I offer a limited number of scholarships to committed students that cover all or part of the cost of lessons. Please contact me for more information or if you would like to donate lessons to a student!
Cancellation/reschedule policy:
Your appointments and well-being are very important to me. I understand that sometimes unexpected events can occur, making schedule adjustments. If you need to cancel or reschedule your lesson, I respectfully request at least 24 hours' notice.
Policies:
Any cancellation or rescheduling made with less than 24 hours notice will result in a cancellation fee. The amount of the fee will be equal to the cost of the reserved services. At my discretion, I may choose to waive or decrease the fee.
Please let me know if you are running late. We may be able to make up the time, but I cannot guarantee availability beyond our scheduled appointment.
Current offerings:
Private Voice Lessons
Regular study to improve vocal technique and build repertoire. Focus is to establish healthy habits and expand your voice to its full potential.*
Private Coaching
Designed to help you prepare a particular piece/s, often for an audition or performance. Focus is helping you make your piece incredible – working out any details (difficult passages, small technique issues, diction/foreign language pronunciation, etc.) and emphasizing meaningful, authentic expression and musicality.
Musicianship
Are you a complete beginner? Expand your knowledge (and sight-reading confidence) with lessons in music reading and basic theory. If you would like, this can become a beginning piano lesson, since many points are better illustrated using an instrument. If you don't have an instrument, but would like to learn one that is VERY easy-to-play, I would recommend a bowed psaltery – you can test mine out (in-person lessons only), if you choose this option.
Would you like to make a vocal recording?
I am pleased to be able to offer you that option in my home studio, using the same equipment I use for my personal recordings (in addition to performing the material, I have also recorded and edited every recording on my site. I am still growing my abilities, and if you listen to some of my older material, you'll see how much my equipment – and skills – have improved!). Please contact me for pricing.
My goal is to serve you the best I can, so if you're interested in something not listed here, please feel free to contact me about your particular situation!
* While it's never too early to begin learning healthy breathing and tone production techniques, I feel private lessons are generally better suited to students age 10 and older. I will consider younger students depending on the situation (child's voice, goals, and expectations). Coaching could be a good option for younger children, if work is just needed to prepare for an audition or solo. I faced this issue as a child performer and am pleased that I found a teacher willing to make an exception in my case.
Some more about me:
I believe in sharing your gifts with others – one way that I love to do this is through regular performances at local non-profits and charities (including retirement communities and children's hospitals). While this, of course, helps develop performance skills (including through improvisation and going-with-the-flow!), I love that it is a way to bring beauty and cheer to others and to connect.
I began performing as a child, and as I grew, I expanded from musical theatre to classical singing. My BA is in Vocal Performance, which was a classical-focused program that also included coursework in vocal pedagogy (primary teacher: Ann Perkins Gibbs; coaching with Ray Gibbs). While participating in Millikin University's Opera in Italy program, I trained with Kathryn Hartgrove and Brygida Bziukiewicz. I returned to Italy to study with Im-Jun Park in Milan. I continued regular training with Elizabeth Kimery, maintaining a classical repertoire but focusing on musical theatre and expanding my healthy belt and mix. These skills were expanded during my Master of Music program at NYU Steinhardt, where my primary vocal instructor was Matthew Shepard Smith.
I have experience teaching, coaching, and directing music professionally in North America and Italy. I have taught private lessons as a contracted teacher for music studios (Ye Ol' Fiddle Shoppe, School of Performing Arts at Olive Baptist Church) as well as independently in my home studio. I have also very much enjoyed coaching individuals and ensembles to successful auditions and performances, and have won local San Diego theatre awards for Musical Direction (Much Ado About Nothing, A Midsummer Night's Dream). Some of the companies where I've served as musical director/coach include the Hurrah Players (VA), Perchance to Dream Theatre DC, Coronado Playhouse (CA), MainStage Entertainment (Italy), and the Anglo-Italian International School Montessori Division (Italy). I have also lived and studied languages in Italy, Germany, and France, attaining high proficiency and excellent pronunciation in each language.