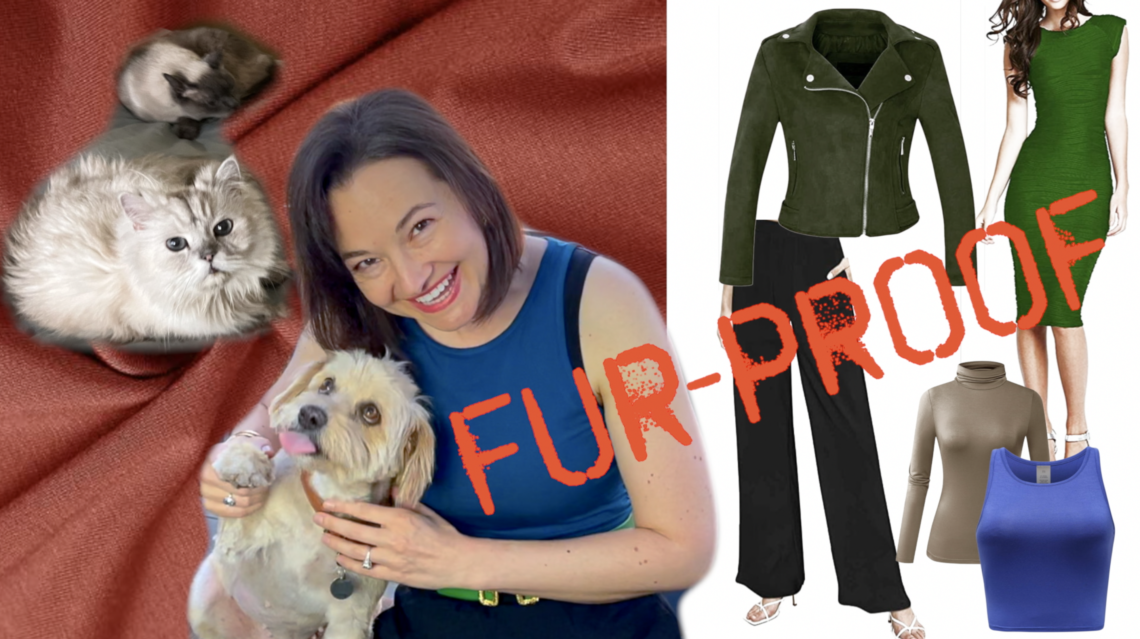 Pet Hair-Resistant Clothing and Fabrics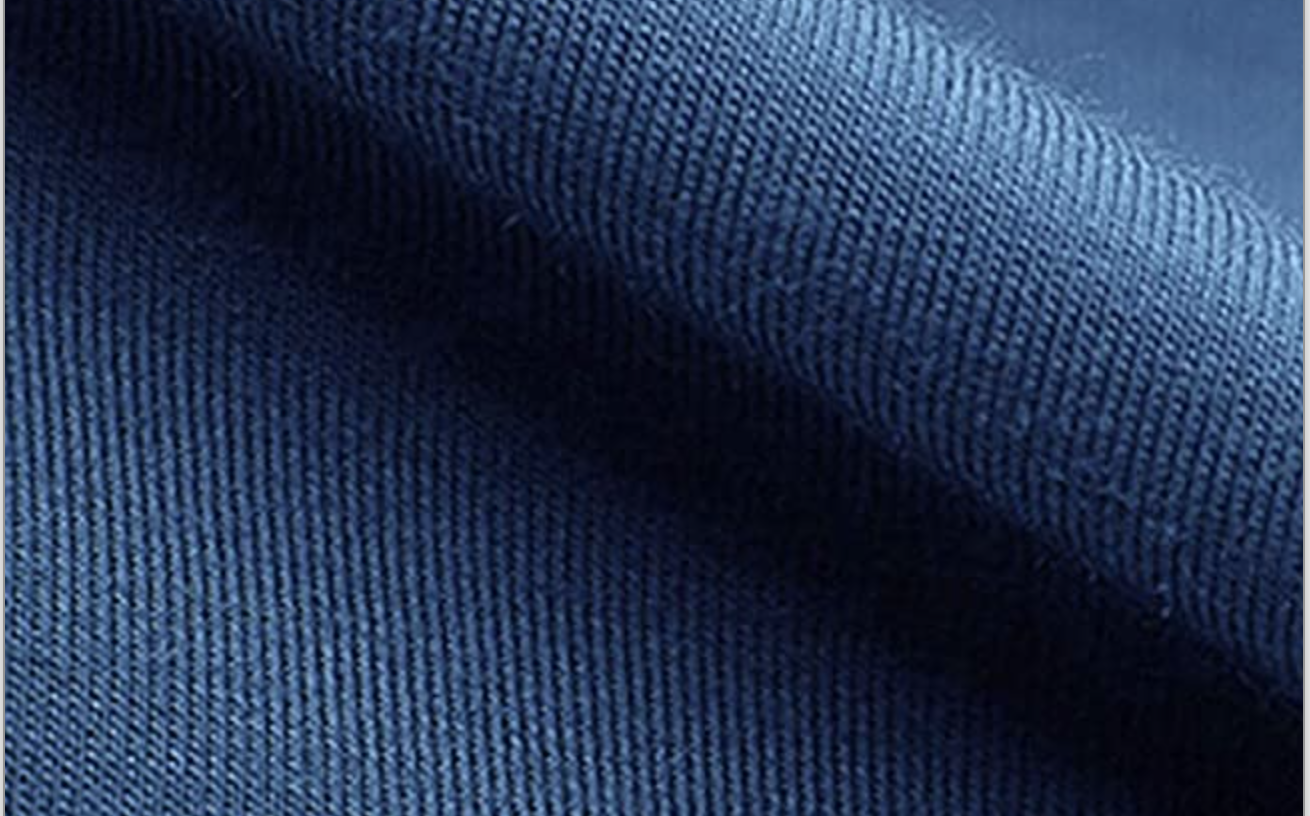 Enjoy unlimited furry cuddles with my
top pet-friendly picks
for fabrics, clothing, and home –
No lint roller required!
I'm sharing some of the best fabrics and specific clothing and home items I've found that have been either completely pet-hair resistant or extremely low-maintenance. Translation: no lint roller required. And everything is washable!
All of the items mentioned are from Amazon ~ this is not sponsored ~ these are just items that have worked well for me and that I'd recommend to other pet lovers!
While this post only includes items from the women's clothing section, if you'd like a follow-up with items for men or from other companies – let me know. And if you have item recommendations, please share those in the comments!
This post is dedicated to my two extremely-beloved kitties, Sascha and Humphrey.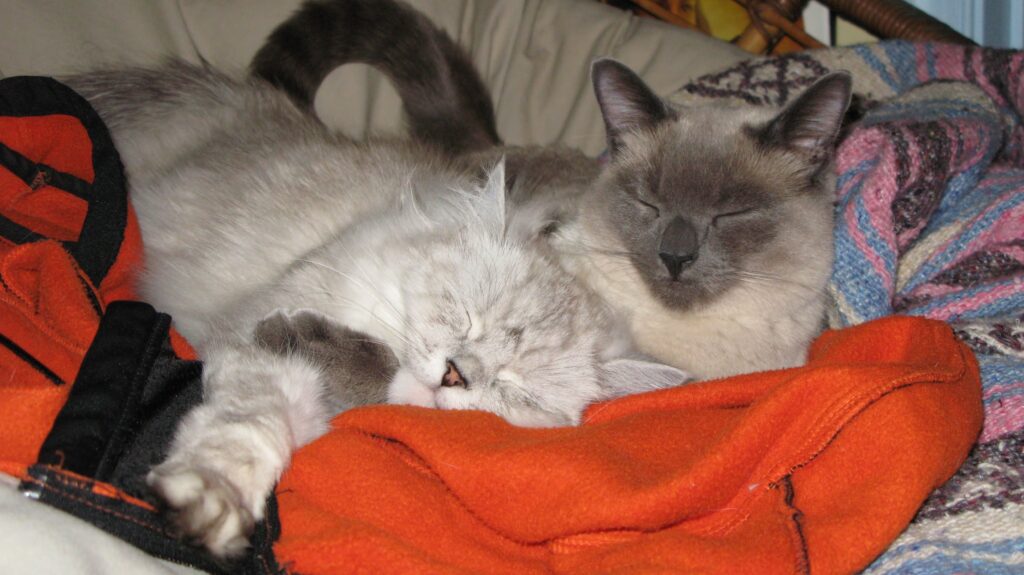 I'm grateful to have grown up in a home where pets have always been very dear members of our family!
For the past 17 years, most of my clothing and furnishing decisions have revolved around how materials would perform with my two beloved cats' fur. Especially my Himalayan Sascha's spectacularly-clingy white undercoat… (She was the sweetest and most loving kitty you could ever hope for; totally worth the fur-hassles!)
My kitties were quite the cuddlers – and that always took precedence over what I wore, which meant I often wore "nice" clothes out and about – and really gross stuff at home. Even before the pandemic kept us all indoors, I got tired of looking like a bum at home – being embarrassed if I needed to answer the door, or putting off going out because I'd have to get dressed again. I'm also not willing to invest a lot of time and effort into using a lint roller or picking cat or dog hair off of my clothes.
So, over the years, I began a quest to find some stylish basics and expressive clothing I loved that could survive in my house. Below are the fruits of my labor. These are durable pieces collected since approximately 2017 that have stood up extremely well to claws, both long- and short-haired cat fur, and dog fur (thanks to our new baby, Fiona, or FiFi – adopted from Frosted Faces Foundation!).
I really hope this info/these items help you live and love your fur babies better, too!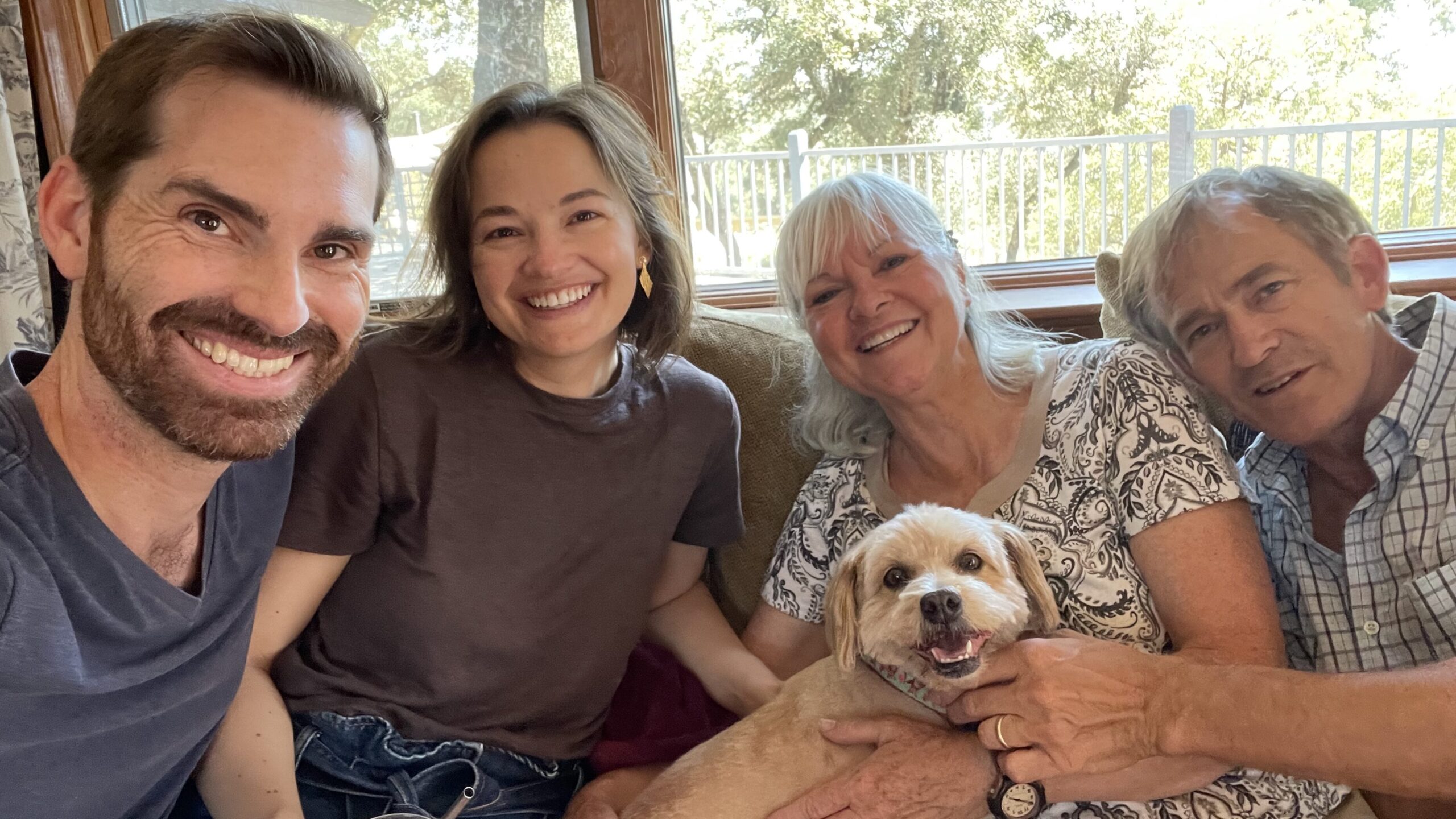 Best Fabrics
While really smooth materials like leather or fluffy things like faux fur don't collect hair, I'm mainly focusing on comfy, stretchy, knit or woven fabrics (especially for tops).
For clothing, 100% modal has been the most reliable and easy to find – it's soft, comfortable, and fantastic for not holding onto fur.
I also really love bamboo – it feels and performs similarly-great.
100% wool has also worked very well for me.
In general, 100% of any natural fiber has tended to be good – but it's been hit or miss with blends, even when it's just 5% of a synthetic or a blend of two natural fibers. Some synthetics work well – but I'm skipping those because they've been inconsistent for me.
I do have a few newer pieces in 100% cotton and 100% linen that have been no problem with short-haired dog fur. For cat hair, I mainly have tested those materials with bedding (and they've worked great).
Silk would probably be good for fur, but I don't think I'd trust it for claws, especially given its high price point (even for thrifted items) – and even washable silk is generally too high-maintenance for me.
Heathered colors (and patterns) are better at hiding fur (but I don't really want to just hide it because it rubs off onto other things, especially in the wash, and then you gotta get that lint roller back out).
25 Top Clothing Picks
Over the past year, I built a pet-friendly capsule wardrobe using many of these pieces – it's saved me a lot of time, energy, and stress. Best of all, I didn't have to worry about my clothing getting messy or damaged from loving my pets well.
As I mentioned above, everything in this post is from Amazon. While I try to thrift as many purchases as possible (for affordability, sustainability, and uniqueness), I do find Amazon the easiest and most reliable place to shop when I need to meet specific needs, such as pet hair performance.
Their prices fluctuate, but as of this posting, all of the clothing sells for $52 or much less. And all of the items, even the velvet curtains, are washable! A couple of items recommend hand- instead of machine-washing – I'll note those below.
Sustainability has become more of a concern for me since buying some of these pieces. Though I don't know the business practices of the manufacturers, these are good-quality items that have lasted well, even with quite heavy wear for some.
Now, did I ever see a hair on these items? At least for some, yes – but even after cuddling with Sascha, I could quickly brush the little that was there off with my hand, and things always came completely clean in the wash.
For reference, I'm about 5' 6½" (169 cm), my weight is usually around 123-125 lbs (56 kg), and I have a long torso.
Build a capsule wardrobe designed for unlimited furry cuddles with my 25 favorite clothing picks from Amazon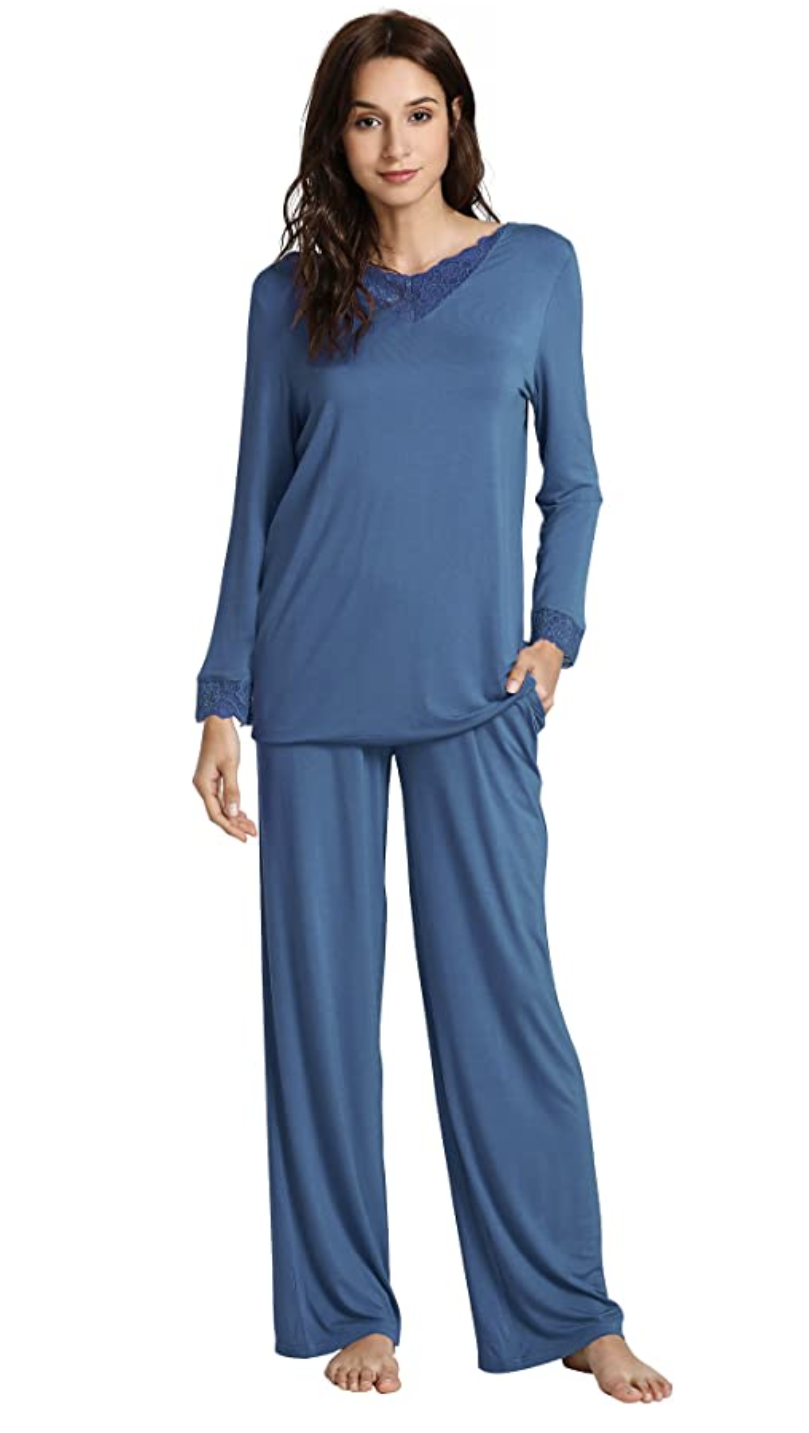 Pajamas and Loungewear
My search for "presentable pajamas" (thanks, Jennifer!) led me to what has become my favorite brand for comfy, cozy pajamas and loungewear: WiWi. They have many style and color options, but these are my personal favorites:
Lounge pants (also great for yoga!)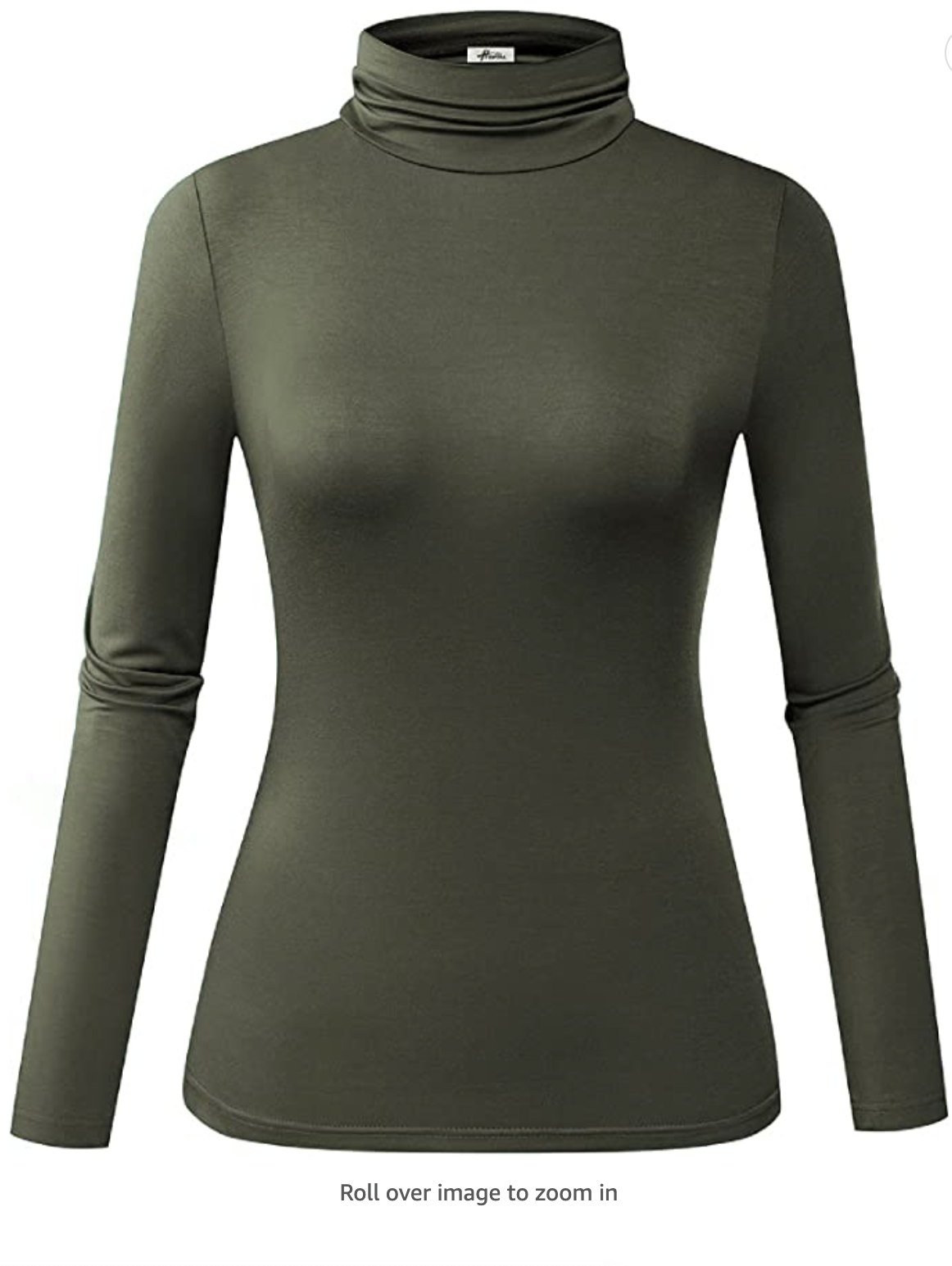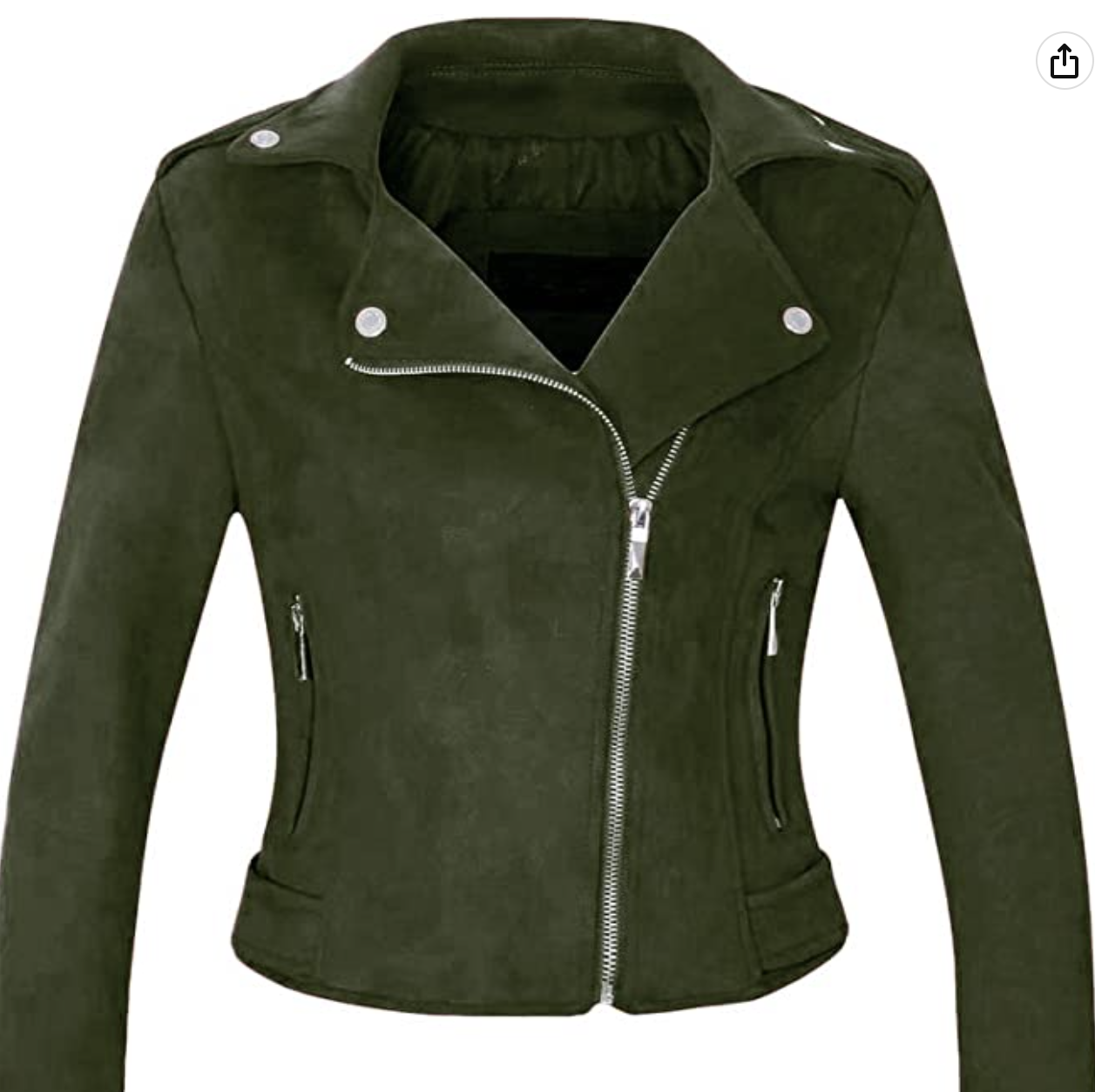 Tops
Herou brand makes my favorite tops on this list, with a wide array of solid colors in 100% Modal. I wore one of their turtlenecks nearly every day last October-May (inspiration: Steve Jobs + seasonal color analysis).
Jacket:
Chartou Faux Suede Moto Jacket (the listing says this is real suede; it's not – it's polyester/spandex). I didn't get to test this with Sascha, but it worked well with Humphrey. Because of the stretchy, soft material, this was really comfortable (and normal-feeling) to wear around the house.
Bottoms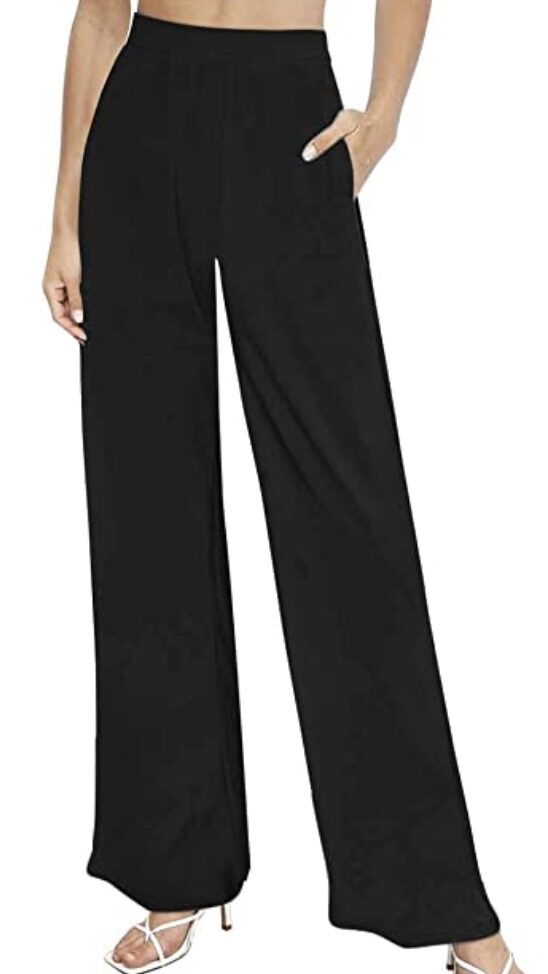 5 Cozy Home Items (for fur-friendly hygge!)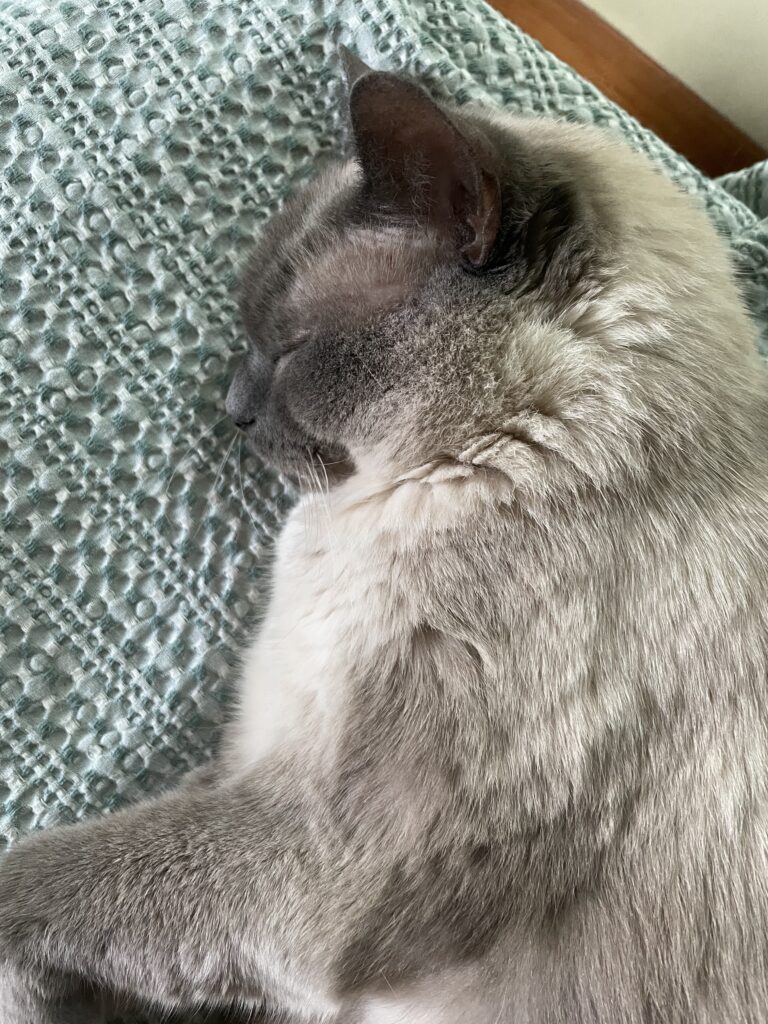 Thanks so much for reading and watching! I really hope these recommendations make your life easier – or at least that you enjoyed seeing shots of my adorable pets 😉
If you liked this post, you might also enjoy this article from Rover.com, about clothing for dog moms.
And while I hope this is not the case ~ if you're dealing with the loss of a pet or another loved one and looking for a very special way to memorialize them, I'd really recommend Sugarberry Memorials. Kayce makes a variety of beautiful jewelry and other items; the ring I'm wearing on my right hand in the video was made for Sascha and it brings me comfort to wear. Kayce is an extremely caring, thorough, and expert artisan.
Wishing you a great day, full of cuddles with your furry family!