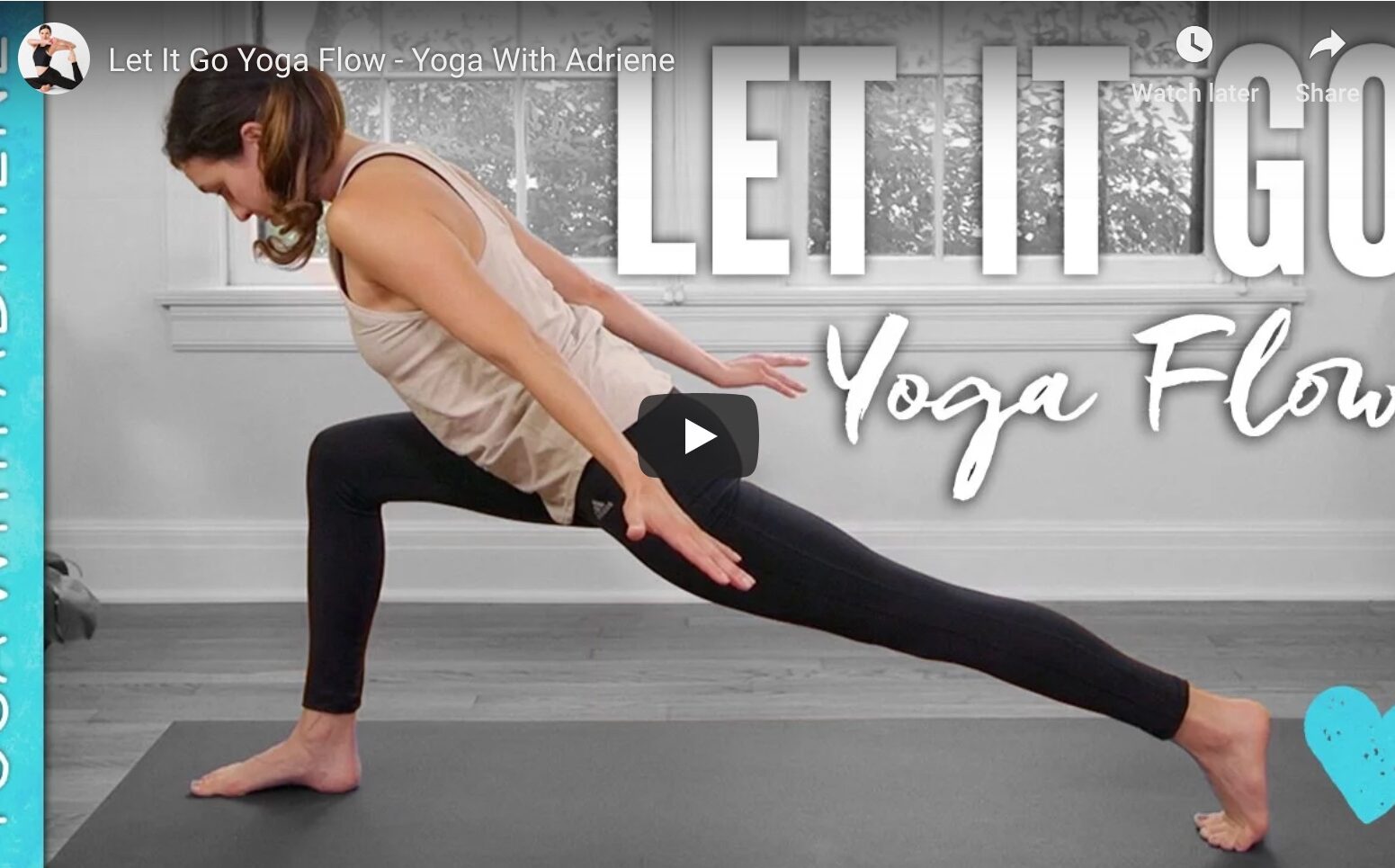 Let It Go ~ Yoga with Adriene
This practice was just what I needed today! I thought I'd share it in case it's what you need, too 🙂
Yoga has become a vital part of my wellness routine over the last several years. During this time of life transitions, one of the challenges has been finding a new yoga home each time I've moved (6 major moves in just over 4 years) – a place where I love the people, classes – and also prices.
I relocated to NYC for graduate school last August (2018) – and between time and financial constraints, I haven't yet tried out studios here. Last semester, my yoga practice had dwindled to one sun salutation each morning… I was really noticing the effects of this, so over our semester break, I began a daily at-home practice using the excellent, free videos from Yoga with Adriene. I hope you'll try some of her practices – and that you'll find them as beneficial as I do!
There are practices in a variety of yoga styles (as well as pose tutorials) and videos of all lengths – from full classes to 5-minute stress-busters like this one:
I most often choose a 20-30 minute hatha video in the mornings – and I want to start incorporating her wind-down videos before bed!
I've been able to keep practicing nearly every day this semester: I've made the conscious choice to prioritize my well-being – and to acknowledge and be grateful for the effort I make toward that end. I'm really grateful for resources like Yoga with Adriene that help me refresh and renew! #FindWhatFeelsGood #ProgressNotPerfection
If you'd like more recommendations, here are playlists of some of my favorites:
Yoga Quickies favorites:
Longer practices I've saved to try soon:
And saved Yoga Quickies to try soon: