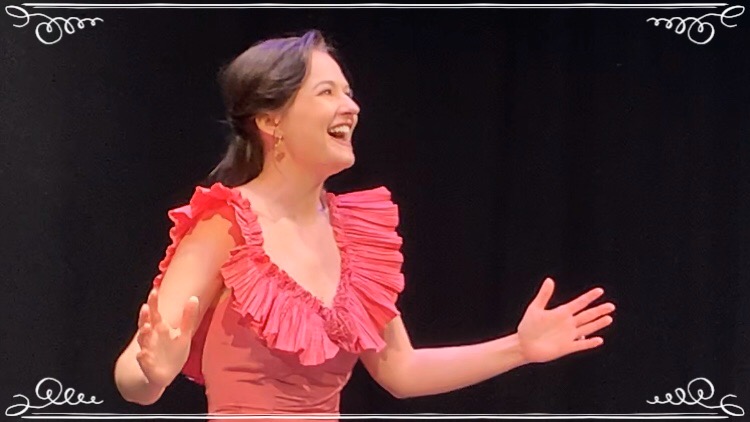 Today's #WeeklyWednesday is the opening of my NYU Master's recital! I can't imagine a more fitting song to describe how I felt in that particular moment and about the future in general. 

The Sound of Music is possibly my favorite musical of all time (if you want to know more, check out this paper I wrote about it ?).
"I Have Confidence" has music and lyrics by Richard Rodgers. It was written for the movie version of The Sound of Music, which was made after the death of the brilliant lyricist Oscar Hammerstein II, who collaborated with Rodgers on the rest of the work. 
This was the only piece in my recital that I've previously performed publicly; if you'd like to check out another version I've done, here's one from a Disney Cruise Line cabaret performance:

My full recital including 'My Fair Lady' character study is available here!

My phenomenal accompanist is Rachel Dean ? My wonderful vocal instructor throughout my time at NYU is Matthew Shepard Smith (if you're looking for a teacher, contact him!!) and my fantastic vocal coach is Christine Reimer. It really has been such a privilege and joy to work with and create this with you!!

Thank you, as always, for watching – for encouraging me and supporting my work! That means so much to me ?

#NYUSteinhardtBound#Classof2020#AshleyWagnerArts