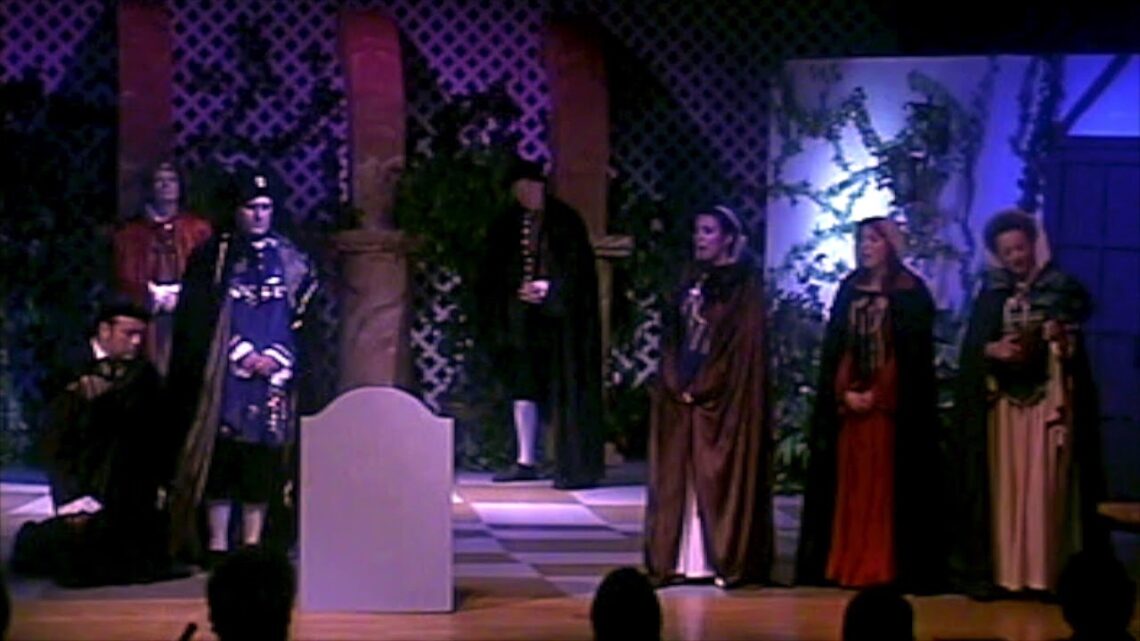 Pardon, Goddess of the Night
Today's #WeeklyWednesday is my arrangement of Patrick Doyle's lovely contemporary composition for Shakespeare's lyrics from Act 5, Scene 3, of Much Ado About Nothing. I composed a tag for the ending, as Doyle's version does not include the final lines of the text. In the original work, this song is performed by Claudio, but in our production at the Coronado Playhouse, music was performed by Beatrice (Danielle Orner), Margaret (Renee Ulloa-McDonald), and Ursula (me ?).
This is one of the many songs in Shakespeare's plays for which no original music survives (for excellent reading on this topic, check out Shakespeare's Songbook by Ross W. Duffin. This song is discussed and a common Renaissance tune that roughly fits the lyrics is given on p. 301-302). I really enjoyed the music Patrick Doyle composed for Kenneth Branagh's 1993 film version (which I also highly recommend!), and his is the version from which I based my arrangements for this song and "Sigh No More" (two of Shakespeare's songs with lyrics that we used in our production).
Much Ado About Nothing was the first Shakespeare production I sound designed (I had not yet attempted composing my own music for Shakespeare's lyrics!), and except for these two pieces, I used only music that had already been composed by Shakespeare's era. If you'd like to see more of my Shakespeare work, check out this playlist:
Thanks to John Pauter for the archival footage – and especially to the team at the Coronado Playhouse for giving me this opportunity! I learned a lot from my work on that show and really enjoyed being part of it ?I'm also grateful for the recognition of my work in the form of CPH Blue Ribbon and San Diego ACT Aubrey Awards (for sound design, musical direction, and acting [Ursula/Balthasar])!
I'm most grateful for the dear friendships I made from that show with my "By'r Lady" castmates: Margaret, Hero, and Beatrice ?
I hope you enjoy our rendition of this piece, and thank you, as always, for watching!
#AshleyWagnerArts