Share the unique and memorable gift of a message from Belle, the Snow Queen, Alice in Wonderland, Snow White, Rapunzel, and more!
Custom video character greetings for Birthdays, Special Events, and other times when someone in your life needs a little Pick-Me-Up 🙂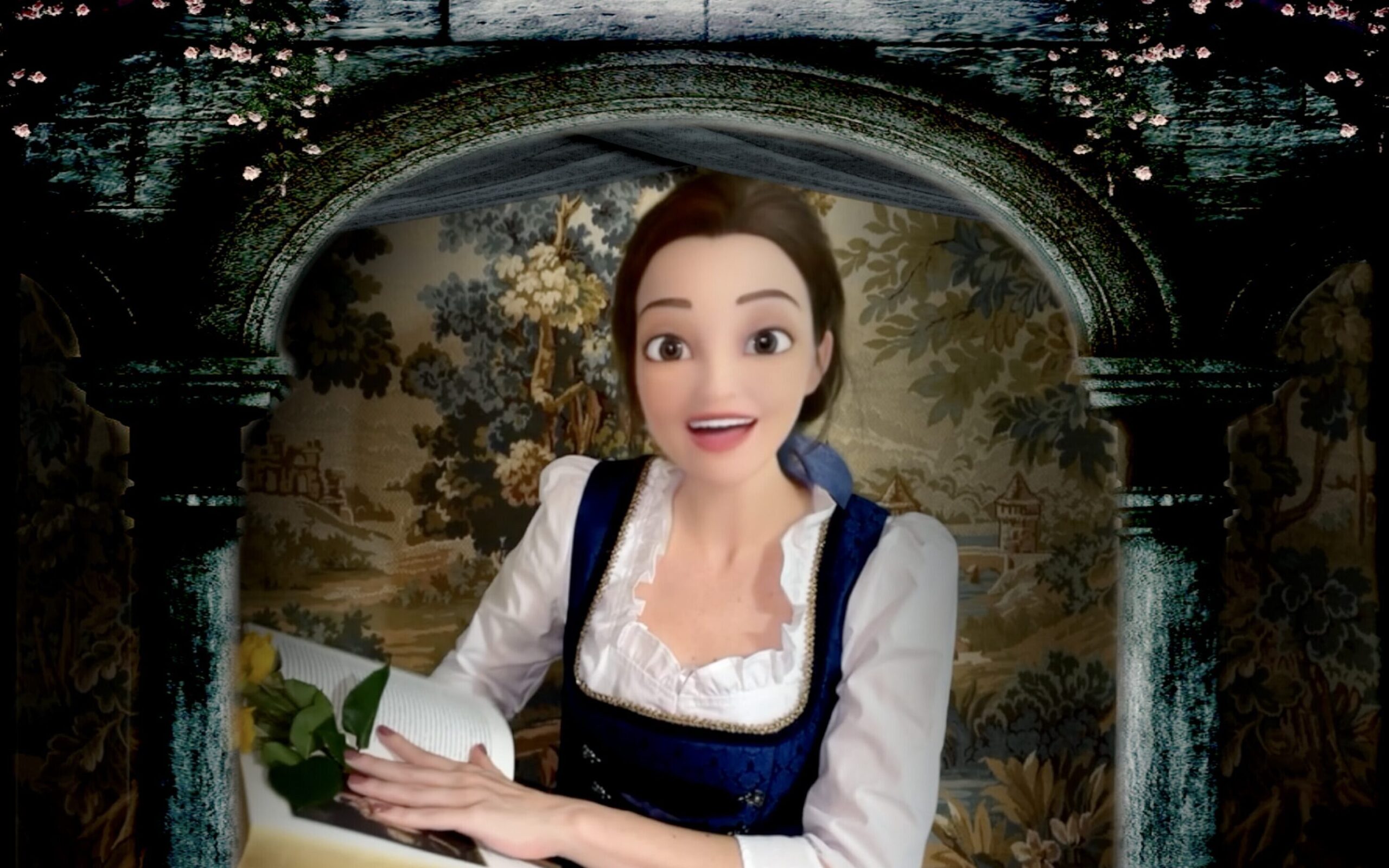 Brighten your loved one's day with a PrincessGram!
Create YOUR PrincessGram:
You'll receive a high-quality recording that can be watched as many times as desired!
Options include: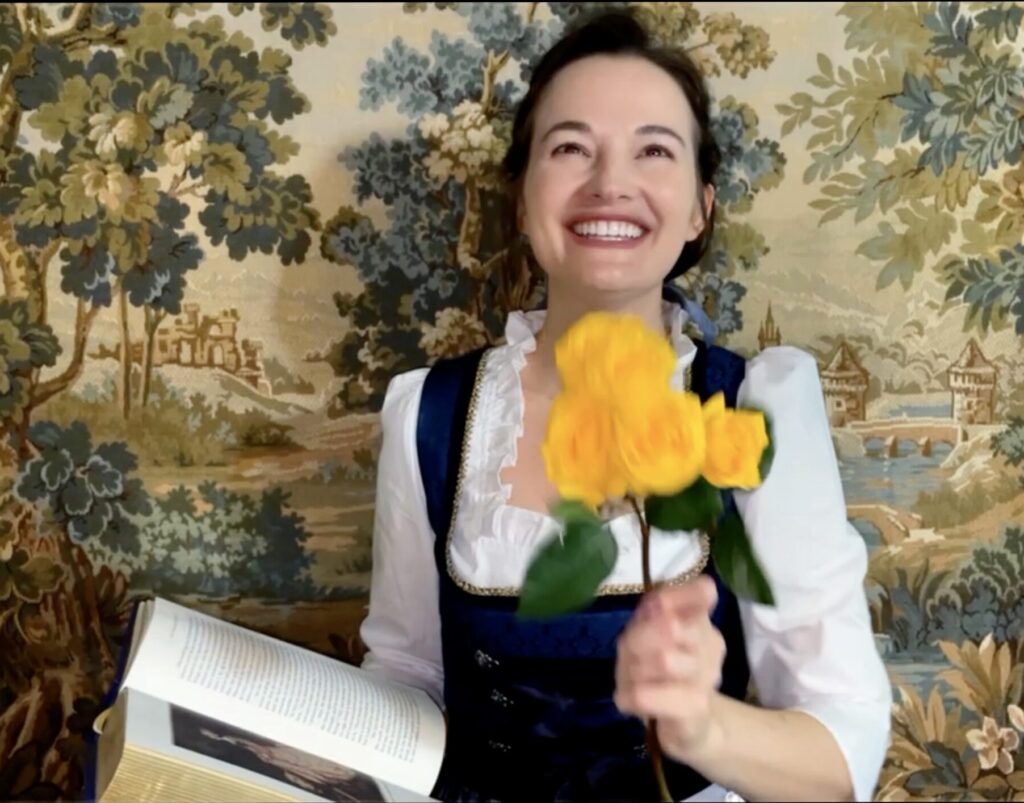 Personalized greeting with or without a song. These are in the spirit of a character meet-and-greet at a theme park or a singing telegram.
Storytime: reading together. Customized stories to include your child and their favorite activities are possible!
Singing lesson: warming up and learning a favorite song.
Princess dance, stretching, or exercise lesson.
Encouragement! This might be praise for good behavior or encouragement to keep trying! For example:

Praise for being kind to a sibling
Direct encouragement to help with tasks (complete homework, eat vegetables, etc.)
Practical help with good-for-you things that can be boring (they don't have to be!) – like practicing piano scales together with a princess or learning to brush your teeth thoroughly!
✨ If you are interested in a live video appointment with a character via Zoom, please contact me to discuss what's possible!
Every person deserves to feel special, seen, and loved.

I strive to reach a balance between the costs, labor, and artistry it takes to create the absolute best product I can for you – and to offer a beautiful gift that is accessible to anyone who would treasure it.

If you know someone who would truly love to receive a PrincessGram but the cost is prohibitive, please contact me. Occasionally, I receive donations toward them, and during certain periods, I offer non-custom greetings free of charge.
Join my newsletter for the latest updates and offers!
Sign me up!
I would be honored to serve you. Please send me a note at:
*The characters portrayed are those found in the public domain, and I have created costumes for them based on a variety of historical and popular sources. Any material I do not make freely available and/or intended for educational purposes through sites like YouTube (which pays royalties to copyright owners) will come from public domain, creative commons, or licensed sources, or be my own, original creation. Though I do hope that my interpretation of these characters will allow you to connect them to their popular, modern incarnations (i.e., the extraordinary versions immortalized by Disney, which have become so well-known that it is nearly impossible to separate them from the scanty characters in their centuries-old tales of origin), it is in no way my intention to steal from or otherwise violate the intellectual rights of others. I have the greatest respect for the Walt Disney Company and love its beautiful stories and characters! It is of utmost importance to me to make every attempt possible to create representations that do not infringe upon others' work, while delivering messages of kindness, courage, hope, and joy to everyone I can.