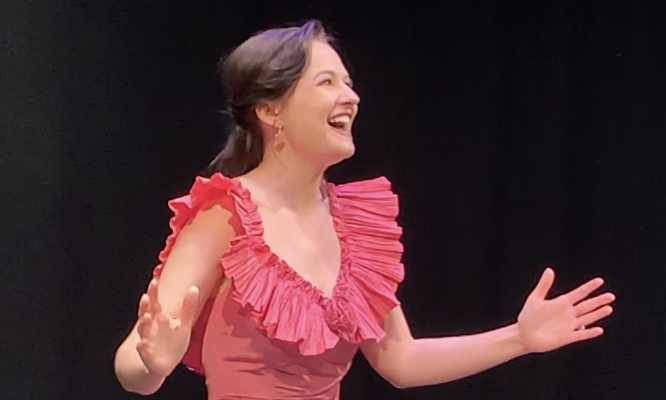 NYU Master's Recital/"My Fair Lady" – Full Live Performance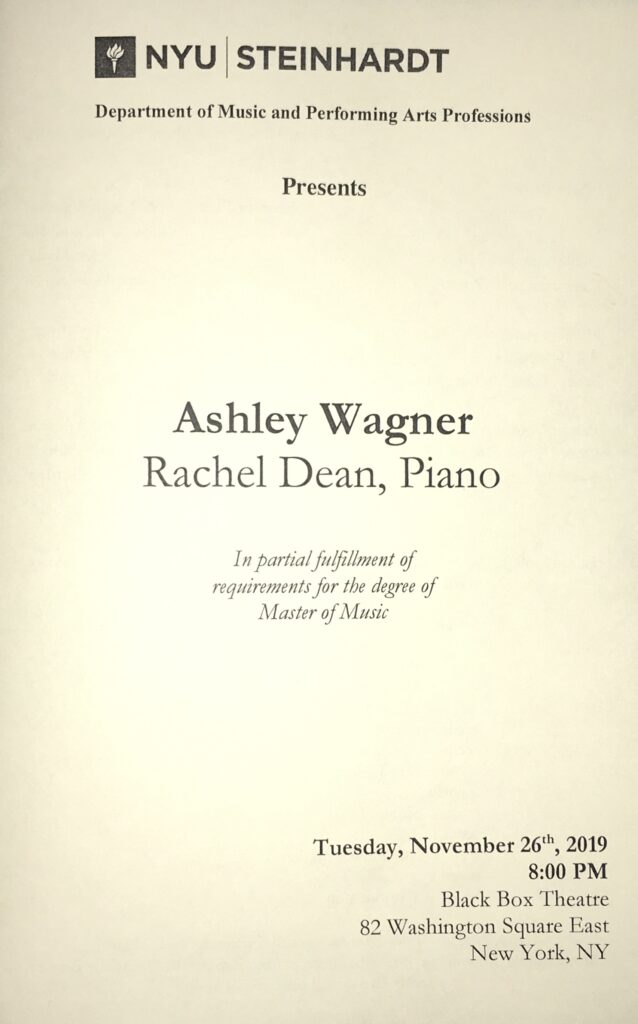 New York University, 2019.
Today's #WeeklyWednesday is the full, live performance of my #NYU Master's recital!
It's been a lot exciting and fulfilling work to put together this program and to share it with you. I hope you enjoy it!
The first half comprises solo sets of some of my favorite musical theatre pieces and a few Neapolitan songs (which I fell in love with when living in Naples, Italy, years ago…).
"I Have Confidence" begins at 1:15
Neapolitan set, at 4:55
Unexpected love set, at 16:35
Adventure and longing set, at 25:00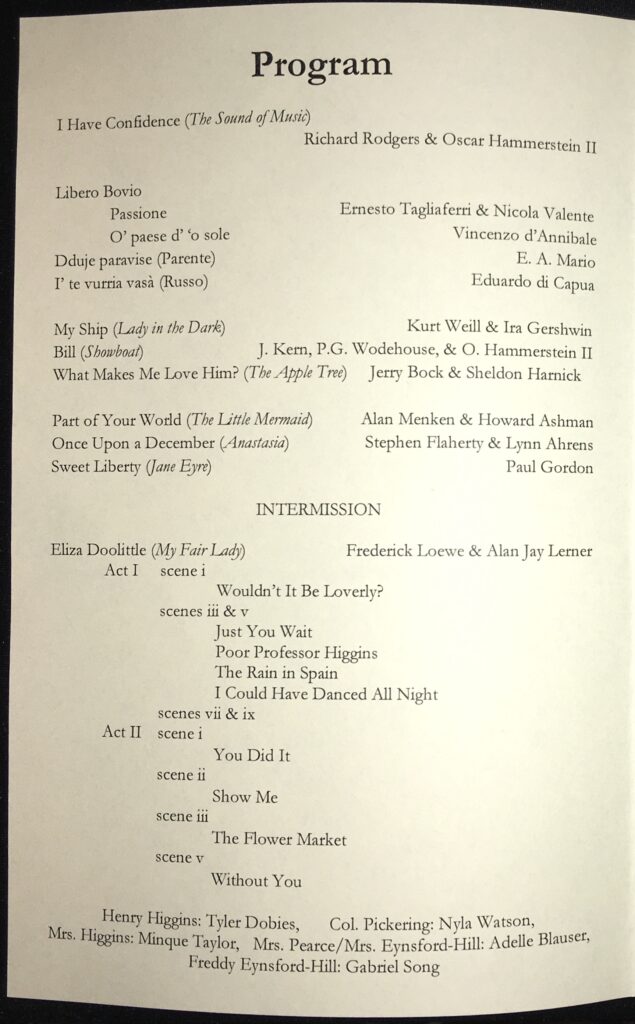 The second half (at 34:00) is a character study of Eliza Doolittle from My Fair Lady!
It was so fun to work on this with my incredibly talented colleague-friends! They are: Tyler Dobies as Henry Higgins; Nyla Watson as Col. Pickering; Minque Taylor as Mrs. Higgins and Costermonger; Adelle Blauser as Mrs. Pearce and Mrs. Eynesford-Hill; and Gabriel Song as Freddy Eynesford-Hill. My accompanist for the entire recital is the phenomenal Rachel Dean. My wonderful vocal instructor throughout my time at NYU is Matthew Shepard Smith (if you're looking for a teacher, contact him!!) and my fantastic vocal coach for this semester is Christine Reimer. It really has been such a privilege and joy to create this with all of you!!
.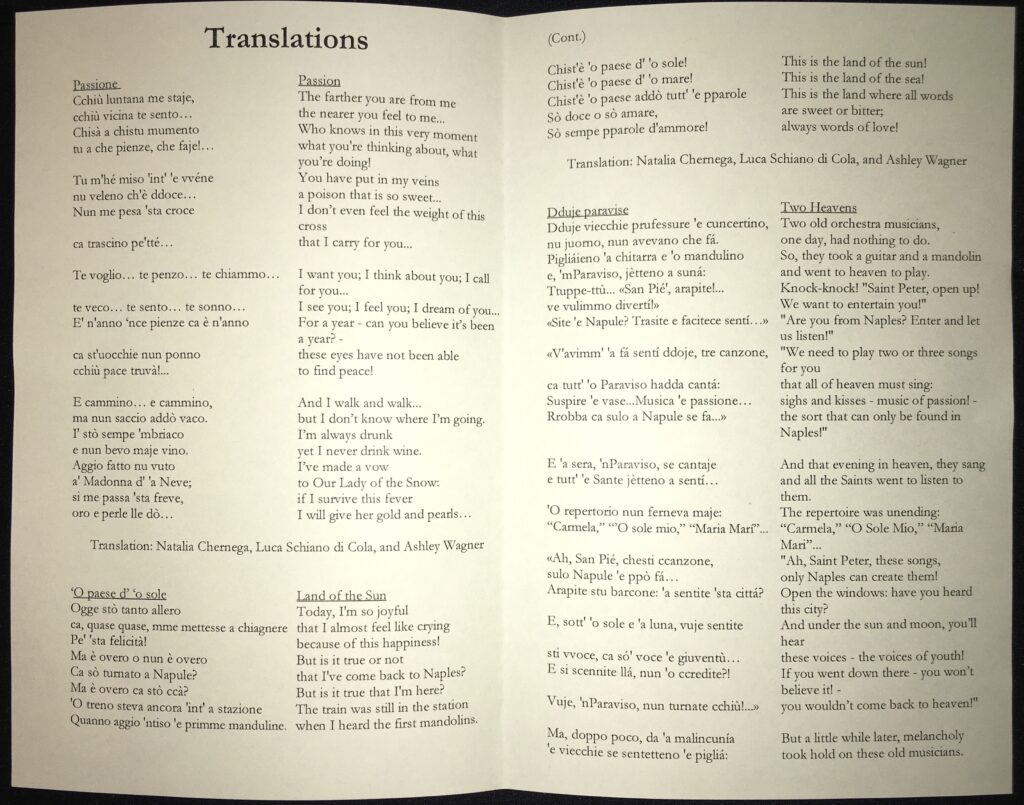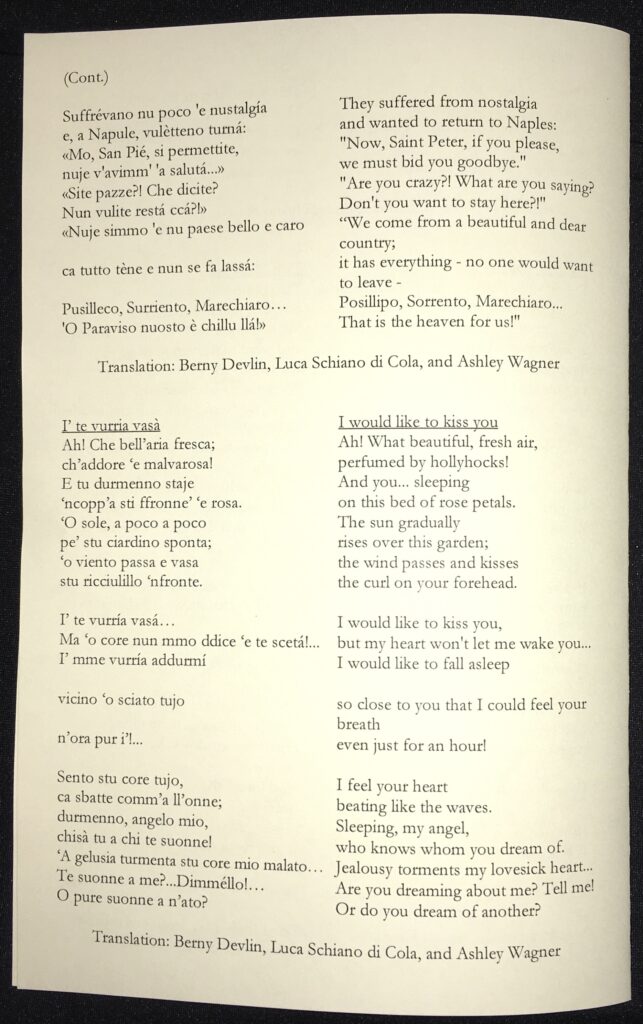 Likely early next year, I'll be sharing the songs individually with improved audio and video, but for now, here's the full version from one camera.
Sorry about the quality of these program photos – with a week and a half left of grad school, this is the best you're getting for now ?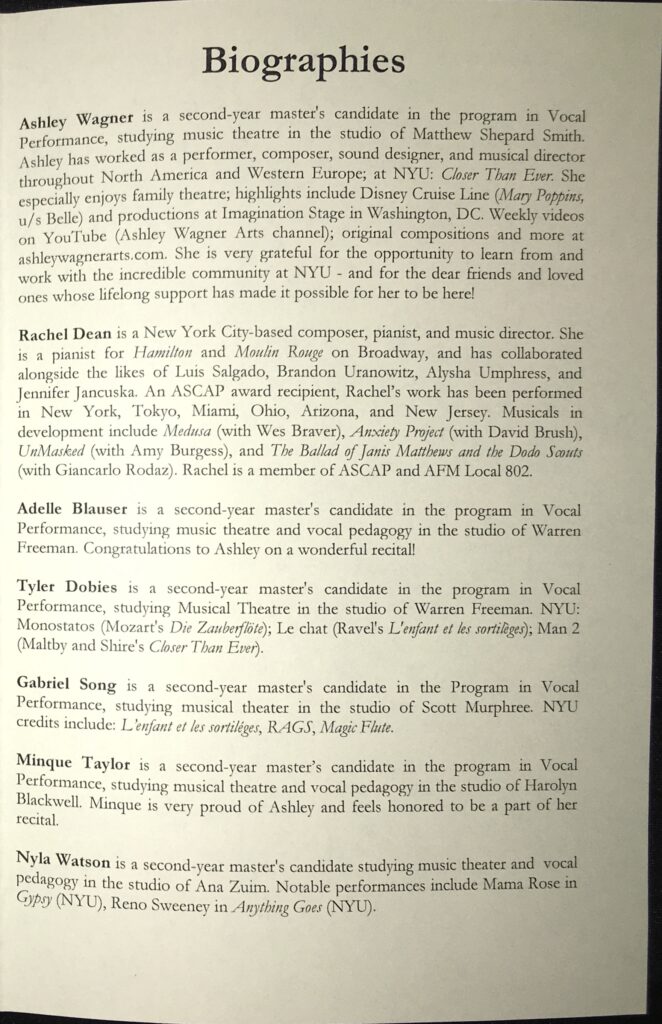 This was my initial audition submission for the program:
You can find out more about NYU Steinhardt's Master of Music in Vocal Performance: Music Theatre here. The application deadline for next year's cohort is Jan 6, and if you have any questions, feel free to ask in the comments!
Thank you, as always, for encouraging me and supporting my work! That means so much to me ?
#NYUSteinhardtBound #Classof2020 #AshleyWagnerArts